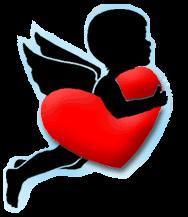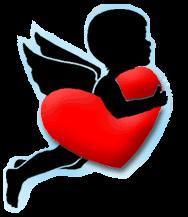 This site is a dedication to those who believe in "LOVE".The main aim of this site is to spread love & fill everyone's heart with love.In such a selfish & materialistic world we all just need "Love". We do anything to get a little amount of it, Some call it a grave mental disease and some the reason to live. But whatever it may be, this four letter word "LOVE" has inspired reams and reams of prose,poems and debates. It has made and ruined lives and even enthroned and dethroned kings. "So what love is all about?".
What is love ?-It's a kind of magic it's undefinable.It's just there. You can't define it.May be one can express it. Love has various and diffrent meanings to various people. Some call it "about sacrificing" some call it "madness,craziness", some call it "about sharing and caring", some call it fool's act" and so on. But it's really very hard to define "What love is ?".Thus this site is an effort of mine to discover what is love and also an effort to spread & share the sweet fragrance of "Love" every where in the world.
"So Come let's fall in Love"